---
---
If you have worries or questions we are happy to have consultation.
Please make a consultation appointment by e-mail or phone call.
if you want to have a consultation and oxo smoothing treatment service same time please let us know.
If you live far from NYC you can send us your hair pictures so we can check your hair.
Feel free to call: 212.350.9970
Send your picture to E-mail: tgardensny@gmail.com           
---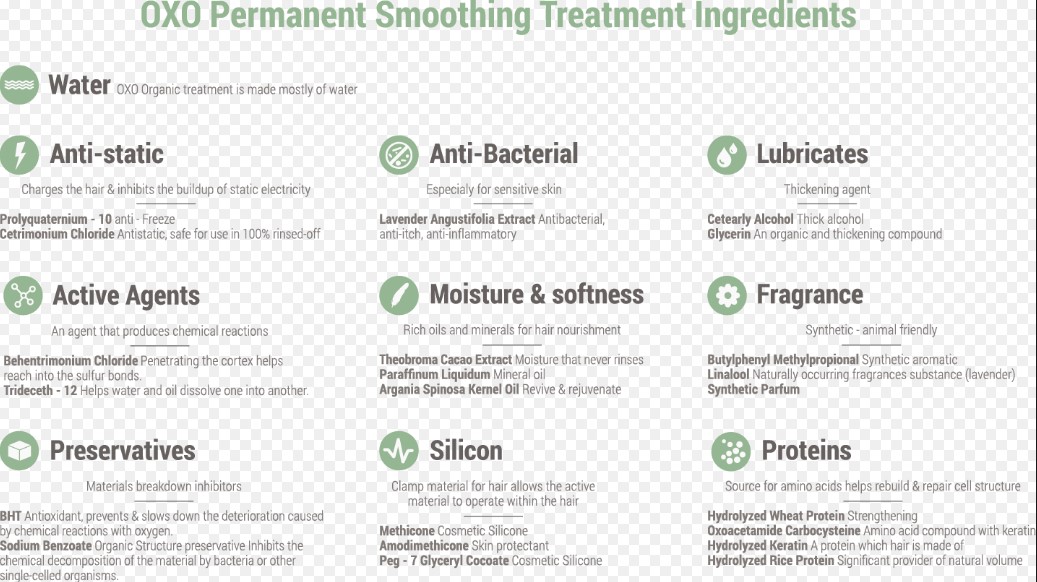 ---
Q:Is your products are FORMALDEYDE FREE?
A:YES. This treatment is a in-hair process and is a 100% rinsed off the hair before using the flat iron.
Therefore,does not release dangerous smoke. The treatment does not coat the hair with any aldehydes or chemicals that form into formaldehyde as it is permanent and it will not break down or devolves no matter what shampoo you use, how often you work-out or swim at the pool.Hair will be completely straightened and nutrients.
---
Q: I need the ingredients list and more info.
A: Please find ingredients list and more info about this treatment at Link to Oxo
---
Q:What is the benefit for Oxo smoothing treatment.
・Remove the frizz and makes easier to manage your hair.
・Less time for blow dry, stay smooth and shinny even in humidity.
・Easier to stay less volume.
---
Q: Is it possible to use curling iron after this treatment?
A: After this treatment hair can be designed with or even without hot tools.
You can design your hair with curling iron,dough braiding your hair will leave it wavy until the next wash.
---
Q:How much is it ? and How long it is going to take?
A: Please check price list. It usually takes 3 hours to 4 hours depends on the hair length and condition.
---
Q:What is the cautions(not benefit) for Oxo smoothing treatment.
A:There is possibility to get lighter hair color specially gray cover hair.
---
Q:How long does Oxo smoothing treatment last?
A:Approximately it lasts 6 to 8 months.
---
Q:Do I have to use something specific shampoo and treatment?
A:No you don't need to use some specific ones.
---
Q:What is the difference between Oxo smoothing treatment and Japanese straightening perm?
A: Japanese straightening perm makes more straight than Oxo smoothing treatment.
---
Q:Can I do with highlight hair/ breach hair?
A:Yes this treatment you do with highlight hair.
---
 Q: Is there any rules for after Japanese straightening perm?
A:No there is no rule. You can use any shampoo and conditioner. Also you can shampoo or eve hair color right after this treatment.